Manchester united which is also called the red devils has angered noisy Chelsea supporters after chasing their team from position three which it had been willing to finish this season.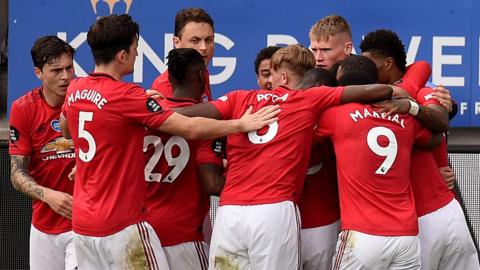 Manchester United has replaced Chelsea after defeating Leicester city football club by two nill, cartersy of goals scored by Bruno Fernández and Jesse Lingard.
Fernández, the world best penalty taker who has brought joy since his arrival to faces of supporters of this peoples team scored his goal through a well-taken penalty which had sent Leicester City's goalkeeper to the wrong direction after dangerous Anthony Martial was fooled in dangerous penalty area.
Manchester United also scored its second goal towards the end of the match through Jesse Lingard who had scored after Leicester City goalkeeper mistakenly passed him a ball which was calmly sent into his net.
This result has however angered all Chelsea fans whose team has beaten Wolverhampton united by the same margin after the Red devils pushes their team to position four.